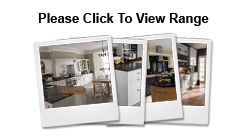 Painted & Stained Kitchens
A painted or stained finish adds a new depth to a normally plain timber kitchen. There are numerous types of painted finishes, some exposing the grain and coloured stains which allow for a more expressive design. The current trends promote mixing and matching paints, stains and natural timber to create a more unique approach to kitchen design.
Simply click the photo images to the right or select from the quick find list below. We are sure you will find a style which you will adore.