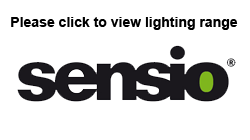 Lighting & Electrical
Lighting can be a final piece of the kitchen design puzzle. It can can transform areas which require extra visibility or make a feature out of a focal point. The current trend is LED lighting which is more efficient. The range of lighting is extensive and can be tailored to suit your kitchen style and mood.
Simply click the logo to the right to view the manufacturers website. We are sure you will find a style which will compliment your kitchen perfectly.